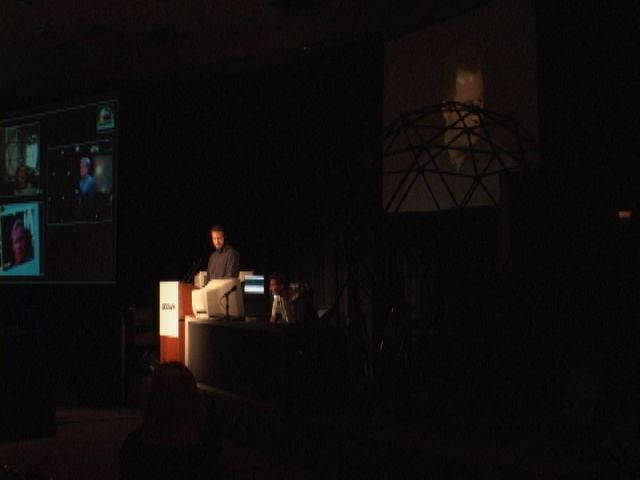 Volunteer Catherine Zandonella steps into the stage and is illuminated by the blue test pattern.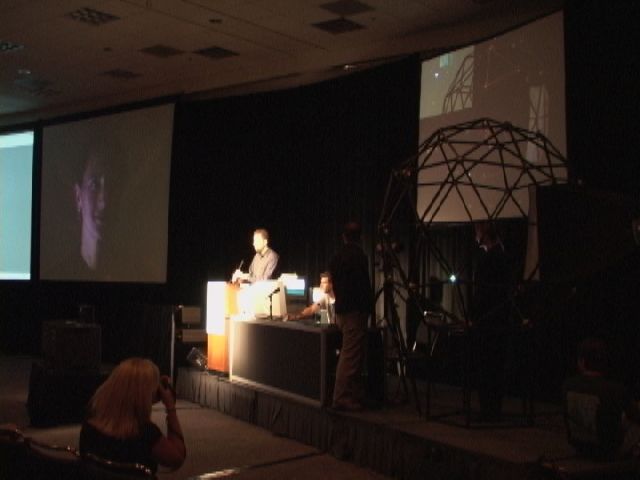 Andy Wenger tests illuminating Catherine by just one of the light sources, and her image from the digital video camera is projected onto the screen.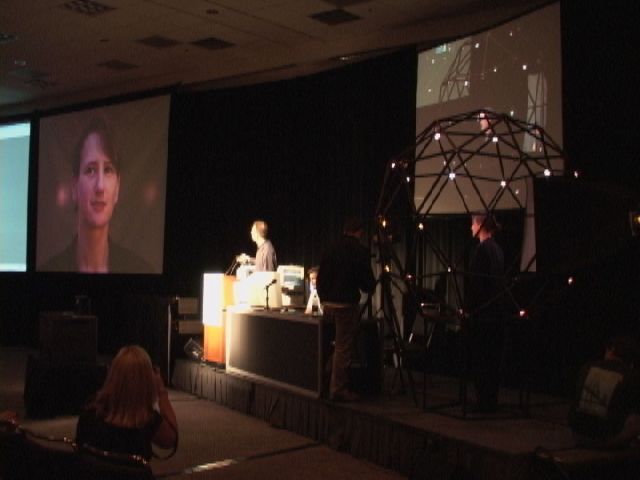 Andy loads the Grace Cathedral lighting environment into the Light Stage 3 progam and it converts it into its representation as forty-one colored light sources. Catherine is illuminated by the light captured in Grace Cathedral in 1998.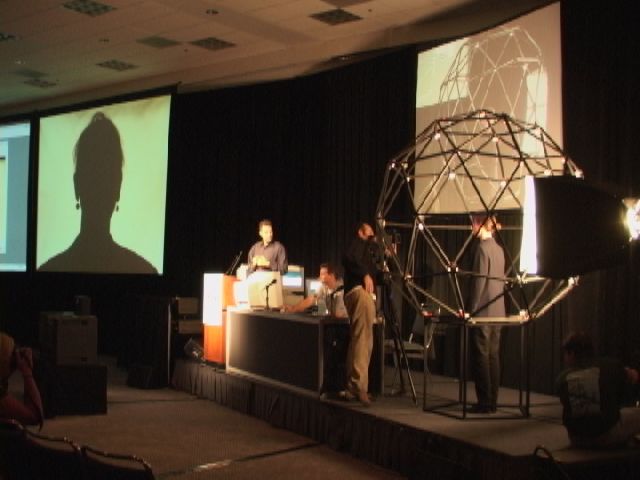 Jamie Waese adjusts the exposure on the camera as Chris Tchou turns on the back light in order for Andy to obtain an alpha matte for Catherine.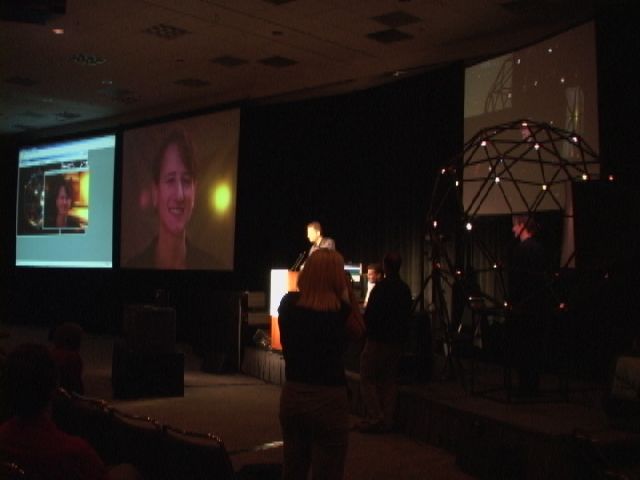 Using the matte, Catherine is composited live onto a spinning Grace cathedral background as she is illuminated by the light that was actually there.
The video screen shows the Grace Cathedral light probe image resampled to the 41 light sources and an image of the composite.